Car Rental througout Sicily

Sicily Car Hire
Is an easy to use website to find a suitable rental car to explore Sicily.

Sicily Car Hire offer a wide range of vehicles like small economic, comfortable, 7 seater minibuses till luxury convertibles. To select only your preferred car category use the from left to right scrolling car filter at the top of the site.

SEARCH
To search for the ideal car at one of the many locations on the island just insert the name of the Airport or Airport code, a City name or even a postcode or the name of a Hotel, select the location from the drop down menu and press "SEARCH". The website will display all available suppliers and vehicles at or nearby the required location.

If the website does not display results (cars), please leave your email address. If we do find available cars we will send you an email quote and keep you informed about price changes.

To filter the nearest supplier from the location you choose you can change the filter at the top right hand side of the page. It is set to "SORT BY PRICE", you can change it to "SORT BY DISTANCE". Select the vehicle you desire, add EXTRAS if you want, and pay easy with your Debit or Credit Card.


Recently booked Sicily
Citroen C3 or similar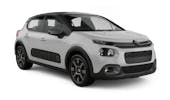 ✔
Air conditioning
✔
Manual Transmission
✔
Bluetooth
4 days in June,
Brindisi - Airport - Casale, Italy

✔
Climatisation
✔
Boîte manuelle
3 days in June,
Naples - Airport - Capodichino, Italie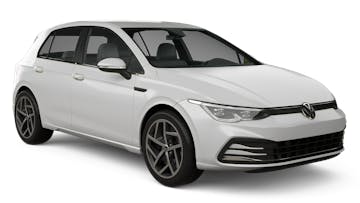 ✔
Aire acondicionado
✔
Cambio manual
4 days in May,
Palermo Downtown, Italia
A CREDIT CARD will also be required when you pick up your rental car to hold the security deposit.
Sometimes a Debit Card is accepted, look under "Important Information" and then "Payment"

rnIMPORTANT INFORMATION
Under Important Information you can find detailed information about the security deposit, included basic insurance, drivers age, special equipment/optional extras, travel restrictions, etc.

rnLOCATIONS
Sicily Car Hire offer rental service all over the Island, at locations like:-
~ Catania Fontanarossa Airport and City Centre
~ Punta Raisi Airport Palermo and City Centre
~ Trapani Birgi Vincenzo Florio Airport and City Centre
~ Ragusa (NOT Marina di Ragusa).

We also serve most of the Sicilian Ferry Ports. To find out if there is availability, just type in the name or address of the Port and press SEARCH. Suppliers are never right at the Port as it is not allowed for them to be at the Port recital but normally they are located very close.

SICILY TRAFFIC
~ Driving a car on the Island of Sicily is not difficult but it is recommended to drive defensive as Italian drivers drive fast and aggressive.
~ Speed limits: 130 km/h on highways, 110 on provincial roads, 90 on secondary and 50 in the city and village areas.
~ Roads on Sicily are rated as good to very good.

MUST VISIT
With your Sicily Car Hire rental car you should drive around this big Island and visit places like:-
~ Volcano Mount Etna
~ City of Palermo and Catania
~ Villa Romana del Casale
~ Monreale Cathedral
~ Valley of the Temples

SUPPORT
We offer 24/7 online CHAT support. Hit the red CHATbutton and we will assist you.
Copyright 2022 carhire.lu. All rights reserved